Hi.
I'm investigating slow startup on my own (OWS 1.1.7).
Got similar point with that issue :
https://github.com/karakun/OpenWebStart/issues/152
, like "much" jars to be checked (about 95).
It's mandatory for the client to be up to date (so cannot use <update check="background"/>). It's hardly feasible to add version also. :-/.
Same application in cache is starting in 25-30 secs with OWS/JRE11 while in 2 seconds with JWS/JRE8, with latency of 40ms.
There an interesting comment from @sclassen on April 22th :
> Downloading is done in 6 parallel threads.
What I've observed so far on my own:
- with OWS 1.1.7 Windows10 VM, the checking of the jars (HEAD) seems to be done sequencially
on a single connection
.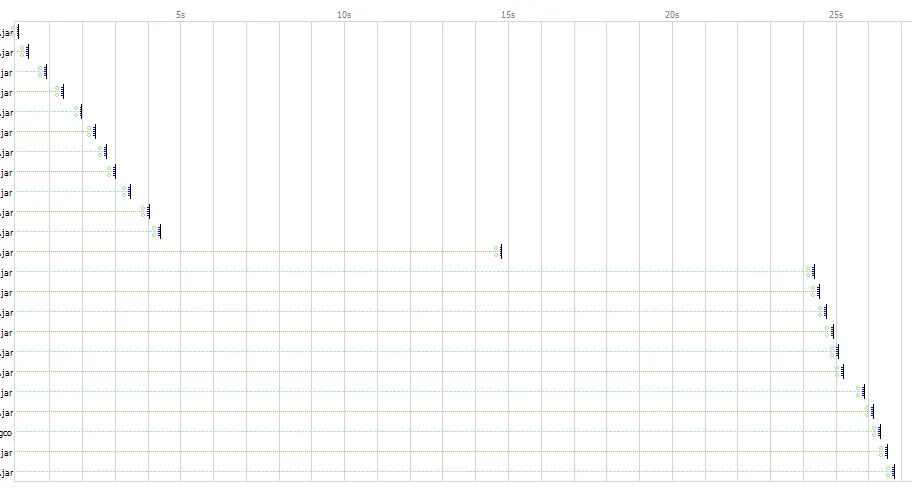 On top of the uncompressible latency (say 40ms), there's a somehow important delay between each request (100-200ms). The consequence is a
jar checking speed
about 4-5 jars/second for me.

- with JWS 8u202 Windows 10 host, the checking is done on 5-6 different connections, and there's almost no time between each request on the same connection (<10ms). Here there's a
jar checking speed
of 15 jars/second on
each
connection.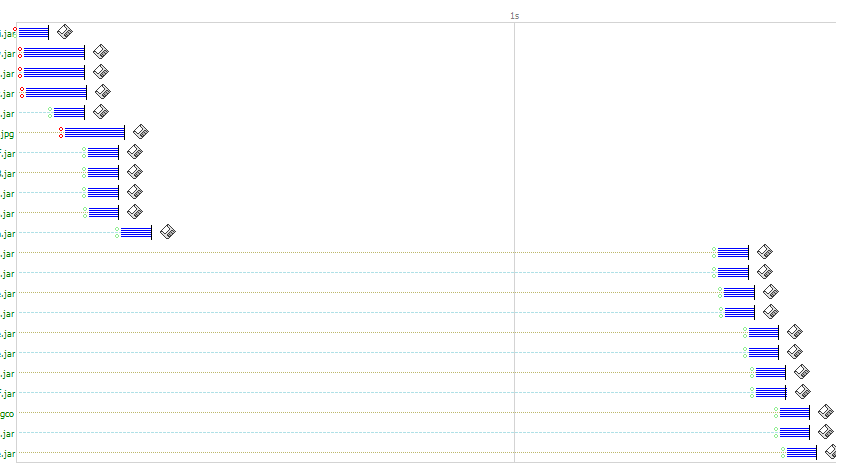 There's an easy
factor 15
speedup startup for JWS for me.
I've noticed high CPU consumption (on a 2 core VM) during OS loading, that could be reduced by hiding console and disabling logs (20% speedup **jar checking speed**).... but that's a concern also, if there's almost CPU hog with a **single** HTTP cnx .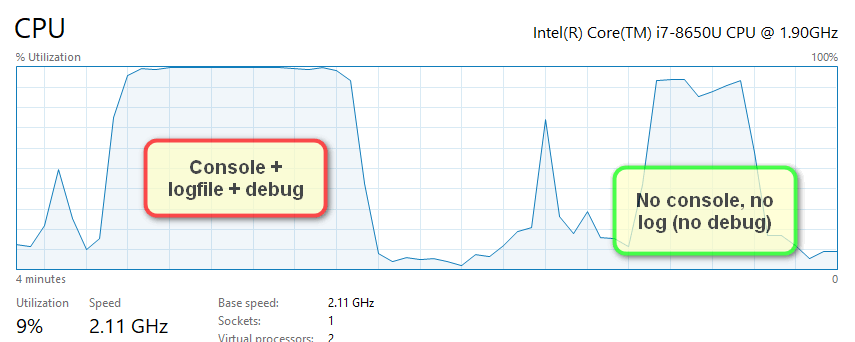 Has anyone observed this ?
I'll go on posting my investigation finding here if any.
The problem is maybe on my side...